Stump Grinding, Tree Service, Tree Removal, Tree Trimming in Grapevine, TX
Welcome to Grapevine Stump Grinding! Your local stump grinding contractors in Grapevine, Texas. We are one of the oldest companies in Grapevine with professional stump removal services. With us, you will always get solutions!
Grapevine Stump Grinding has worked in Grapevine for a long time. We take pride in being the top-rated stump grinding contractors due to our skilled workmanship and accountability.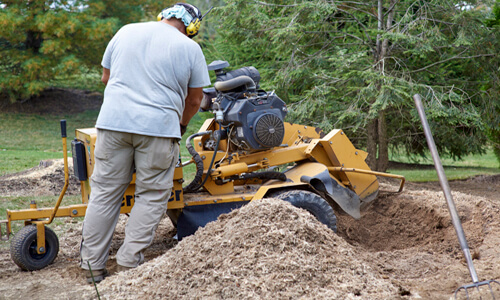 Tree Services in Grapevine TX
Are you looking for stump grinders in Grapevine with premium and quality services? We are here to serve both residential and commercial customers. It doesn't matter where you want to use our services. We can take care of your backyard, parking lot, large landscape or golf course. We offer plenty of services at your doorstep.
1. Stump grinding
We provide stump grinding in Grapevine, TX and its neighboring areas. If you have the urge of grinding that ugly stump in your landscape, we are the right choice for it. We can grind that stump professionally without any hassle and wasting your valuable time. Let us know when do you want it, and we will be there at your doorstep!
Sometimes stump grinding is not the best option, and you need to permanently remove that stump from the ground. Such a job requires professional expertise and is not a DIY project. We highly suggest not removing a stump by yourself because you can hurt yourself or your kids if something goes wrong. Call us now for stump removal service to make your life easier!
3. Tree removal
Grapevine stump grinding contractors are not limited to just stump grinding. We also deal with other important services like tree removal. If you want to relocate your tree to another place or want to get rid of it permanently, we've got you covered. Our professional and expert team members can remove trees safely to ensure that no harm comes to you or your property.
What do you do if your hair is all messy and has split ends? You go for a haircut! The same thing applies to trees and shrubs that have not been looked after for a long period of time. Pruning and trimming is an essential part of a plant's life and ensures proper growth. Properly trimmed trees and shrubs can give an appealing look to your landscape, and we can easily do that for you!
5. New plants
People often look to an arborist to plant new plants and flowers in their garden, backyard, lawn or other landscapes. Our team is highly capable of planting various types of plants and shrubs on your property. Let us know what kind of plants you want, and we will be there at your doorstep with your favorite jasmine plants!
A wind storm, heavy rains or even tornadoes can become a source of disastrous events like trees falling at your home or garden. Emergency tree removal can also be called if a tree has met some accident and is about to fall. In such cases, you call us right away, and our professional team will reach you within minutes with all the necessary tools and equipment. Where there are an emergency and a matter of physical injury or substantial damage to the property, we are right there to eliminate all chances of such happenings!
Why is stump grinding important?
Imagine there's a big stump in the middle of your backyard. You've just prepared a snack for your kids and you want to bring it out to them. You're not paying attention and you trip over the stump sending the snacks flying and landing you facedown in the dirt. Besides feeling pretty silly, imagine if you got hurt as well.
Accidents can happen at any time, anywhere.
Stump grinding is the best option because:
A stump can cause an accident or injury.

It's an eyesore when it is in the middle of the landscape.

It has the potential of allowing a new plant to grow in.

You can't use the lawnmower properly if you keep having to mow around the stump.
Call us now if you want a stump grinding or stump removal service. Depending on the service you need or even if you don't know, our professional experts can also suggest the best services for you.
Your content goes here. Edit or remove this text inline or in the module Content settings. You can also style every aspect of this content in the module Design settings and even apply custom CSS to this text in the module Advanced settings.
Grapevine Stump Grinding: Your professional stump grinder!
Affordable prices
Grapevine Stump Grinding contractors offer affordable stump grinding prices to our Grapevine community. We know how important it is to provide high-quality services at the best prices. Our prices are low compared to our competitors because we believe in making our customers' lives easier rather than making them more stressed!
Professional team
We have a highly experienced and professional team who take pride in their work. We do not believe in hiring part-time stump grinders that could ruin the reputation that we have built for years. We always employ full-time, experienced stump grinders who are certified arborists and skilled in using all the proper equipment. When our team is at your place, you will always feel confident that you have hired the right people!
High-quality service
If you are providing a low-quality and sloppy service, then you have failed as a business. We have been in this business for a long time and know how important it is to provide high-quality services to our customers. We ensure that our team has the latest and most advanced equipment for stump grinding, stump removal, tree removal, trimming, planting and other arborist services for your property.
Safety measures
Whether a client or employee, all life is precious. Grapevine Stump Grinding contractors ensure that our employees are aware of all the safety and precautionary measures and apply them while they're on the job. A single mishap can be disastrous to your property, you, or your family and that's why our team has never let it happen and will never let it happen.
Free estimate
At Grapevine Stump Grinding, we believe that giving our customers a free estimation before the project starts provides an opportunity for both sides to understand what needs to be done and how much it will cost. Some companies like to charge higher than their estimated cost which, understandably, leaves the customer mad or upset. With us, you don't have to worry about this happening. Our estimate will be the final cost of the project.
Free, no obligation quote
We offer a no-obligation quote to our customers so they don't feel trapped in a situation or with a company they don't like. It is one of our top priorities to make our customers satisfied and we're willing to make sure that happens whether or not you decide to use our company's services.
Stump Grinders Grapevine is always at your side because we take pride in our accountability and professionalism. Check out the Better Business Bureau and our Yelp for customer reviews!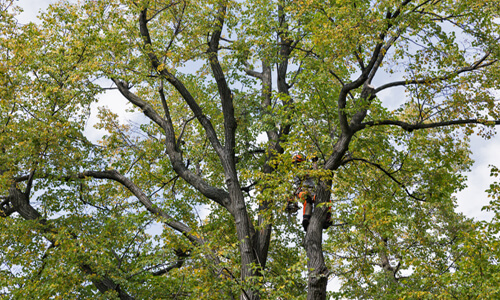 I was having an old tree removed from my yard. Bobby did an excellent job of grinding out the stump and making it look like there was never a tree planted there in the first place. Highly recommend them. Carter D.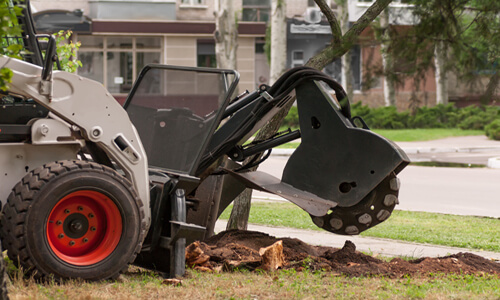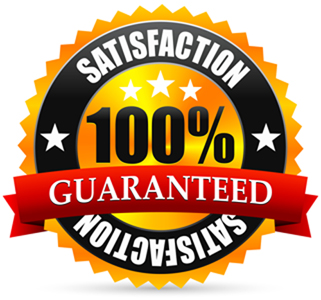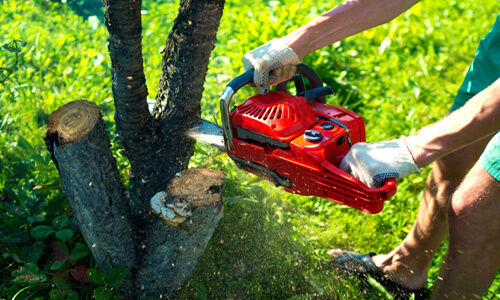 I needed a couple of trees removed from the backyard. After making a couple of calls I found Bobby to the most affordable. His team was quick and courteous, I would recommend them and use them again. Janet W.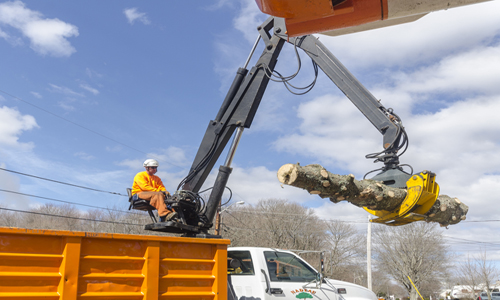 After a storm our main tree in front fell and was blocking the front door.  Bobby's team came out the same day and got it taken care of for us.  Thanks Bobby!
Garett M.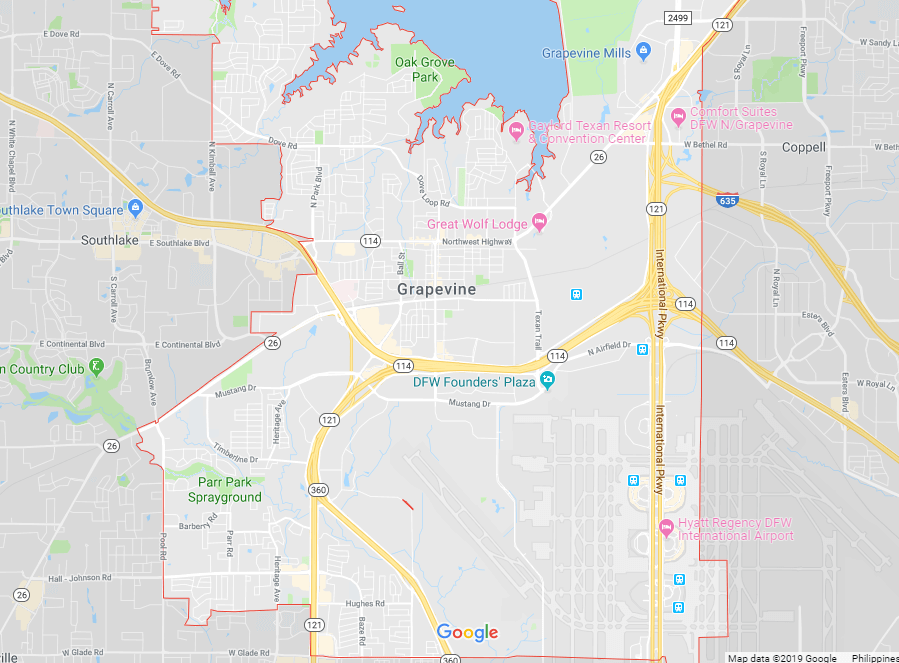 We're the number one Stump Grinding Professionals in Grapevine TX