Grapevine TX Land & Lot Clearing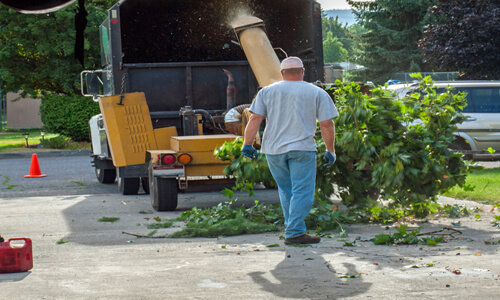 At some point, you might need your land and lot cleared. Depending on the size of your property it could take a long time to get it done by yourself. Removing trees, grinding stumps, trimming trees, and many other things take a considerable amount of time to do, especially if you don't have the proper equipment. The more people and equipment you have at your disposal, the quicker and safer you'll get the job done. Grapevine Stump Grinding has both the number and equipment to take care of even the biggest projects.

Land & Lot Clearing Experts in Grapevine
There are several reasons why people want their land and lot cleared and we've pretty much seen them all. Perhaps you're making room for a new inground pool for the summer. Maybe you're installing a huge swingset for your kids or maybe you're building a cute gazebo. Maybe you just bought some land and need it cleared so you can build your dream house! No matter the reason, Grapevine Stump Grinding knows how important land and lot clearing is for any number of reasons and we're more than happy to help!
Possibly the simplest reason for clearing your land and lot is to achieve that clean, sleek, and uniform look. Clearing a property is no walk in the park. It involves more than just chopping things down randomly, it requires a professional touch to make sure it looks polished and beautiful. Grapevine Stump Grinding will make your landscape look better than ever because we know how to tackle each yards unique needs. Unlike many other companies, our services will leave your land with minimal damage or negative effects on your land in the future.
Another reason for land and lot clearing is for safety reasons. After a long night of severe weather trees and other large plants can cause a lot of safety issues. Our experienced and knowledgable team of arborists will remove the big and small debris strewn around your lawn. We have families in our Grapevine community to so we know just how important it is to keep you and your kids safe. Clearing your property of fallen trees, branches, and other things is a vital step in maintaining the safety and beauty of your landscape.
Professional Land & Lot Clearing Team
There are several reasons to rely on professionals for all you land and lot clearing services. For such an arduous task it doesn't make sense to rely on a couple of people with a chainsaw and a couple of axes. For one, that doesn't sound like it would turn out very well. Imagine yelling "Timber!" and watching as a tree falls on your car. Grapevine Stump Grinding has only the most experienced arborists to clear even the biggest lots.
Having all the necessary machinery and equipment is imperative to make sure no damage or injury comes to you, your house, your car, or your family. Our experts are fully trained to use various types of lot clearing equipment including a simple stump grinder to a small bulldozer. We're passionate about providing the best and most thorough services so we'll leave no stone (or stump) unturned. We'll even remove shallow root systems so any future projects won't be interrupted.
Since we have only the best people who use only the best equipment your mind will be put to ease no matter the size of the project. Professionals have a way of erasing any worries you have about your land and lot clearing project. Instead of tossing and turning all night because you're not sure your uncle knows what he's doing, you'll sleep soundly through the night knowing you enlisted the right help. No matter the reason for clearing your property, our services will provide you with a blank canvas ready to realize its potential.