Grapevine TX Tree Removal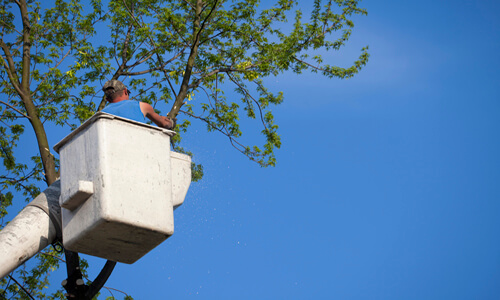 Tree Removal Service Near Me
Grapevine Stump Grinding offers more services than simply grinding stumps. We know the importance of removing trees we're pretty good at it if we do say ourselves. Just like stump grinding and removal, tree removal is sometimes necessary for your landscapes overall health and your family's safety.

The Importance of Tree Removal
Tree removal is important for several reasons. Foundation issues are pretty common in Texas and maybe the big pecan tree outside your kitchen is causing irritating and expensive foundation issues. You don't need any more problems to worry about and our team is more than ready to remove even the most stubborn trees. Our arborists know how to deal with any sized tree and remove it in the safest way possible.
Storms happen. Sometimes the storms knocks down a huge branch or even the whole tree! That's not something you want to deal with when it's Friday morning and you're already running late for work because your power went out and your alarm didn't go off. On your commute call Grapevine Stump Grinding and we'll take care of any fallen trees and branches or limbs for an awesome price.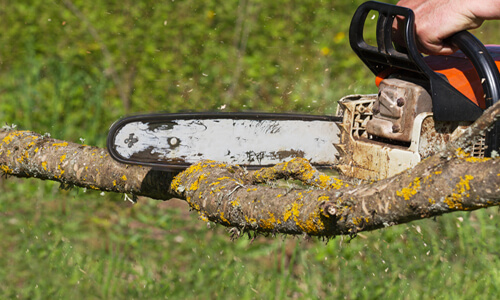 Sometimes our trees die and cause all sorts of problems. Dead and dying trees can pose a huge safety threat because their branches can fall off without any warning. Branches and limbs are really heavy and if they fall on your car or your house they can cause a lot of expensive damage. Calling Grapevine Stump Grinding is the best way to get this taken care of fast, easy, and for a great price.
DIY has steadily gained popularity. While it may seem like the cheapest and most straightforward way to get things done, we're here to tell you that that's not always the best decision. Take into consideration the level of experience and skill needed to safely remove a tree the right way. Tree removal takes more than just chopping it with an ax and hoping for the best. It requires a certain amount of finesse to guide the tree to a safe area to fall. Our team knows just how to do that to avoid any unnecessary damage to your house or cars.
While being internet famous sounds like fun, we recommend you avoid becoming the next big thing because someone posted a video of a tree falling on your house. Relying solely on yourself to get huge jobs done doesn't always work out the way you hope it does. Considering the amount of potential threats tree removal can pose to an inexperienced person is monumental. Your tree could end up crashing through your windshield, your roof, or even one of your neighbor's roofs. Any of these situations can be avoided by simply giving us a call.
Perhaps the most important reason to hire professionals is for your personal safety. It's easy to misjudge where a tree will fall and it could end up on top of you or someone in your family. You or your family members could end up in the emergency room with some pretty expensive medical bills. Call Grapevine Stump Grinding and we'll help you avoid any unnecessary accidents and crazy expensive medical bills.
Tree Removal Professionals in Grapevine
As we said before, tree removal is more complex than tree chopping and falling. Tree removal happens in several stages. First, our crew decides the best way to go about removing the tree to make sure we avoid any potential dangers or injuries. We asses each unique situation and then pick the best option. Often times, tree cabling and bracing the tree to fall in a specific direction, but sometimes it's not the best option.
If cabling and bracing the tree isn't the best option our crew might have to cut the tree down in small pieces from top to bottom. This technique will take longer but we're dedicated to doing what's best for you and your trees.
While unorthodox, some people want to remove a whole tree intact. Maybe you want to replant the tree somewhere else on your property or move it to an entirely new location. Grapevine Stump Grinding has all the right equipment and know-how to get any job done.