Grapevine TX Tree Trimming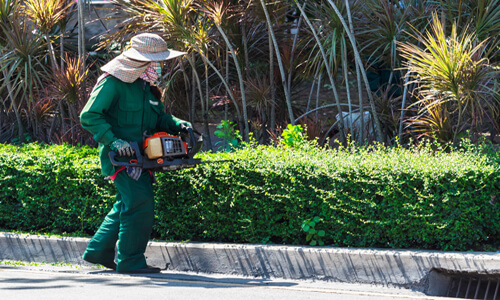 Just like we need haircuts, trees need to be trimmed to remain healthy and beautiful. Sometimes our biggest trees need to be trimmed or pruned so they can keep growing that right way to keep them happy, healthy, and beautiful. Grapevine Stump Grinding has the most knowledgeable team who knows exactly which branches and limbs to trim or prune to keep your trees beautiful. 

Experts in Tree Trimming and Pruning
What is tree trimming or pruning? Trimming or pruning trees consists of the careful and deliberate removal of certain parts of trees. Beyond tree health, tree trimming and pruning is important for optimum safety. Dead or damaged parts of trees can pose a serious safety problem for you, your home, and even your family. Grapevine Stump Grinding's crew of licensed arborists are the right professionals to keep you and your lawn safe.
Tree trimming and pruning also helps keep the rest of your landscape healthy and thriving. Trees can get sick just like us and Grapevine Stump Grinding knows exactly how to save your trees from bothersome diseases. Our trained team knows that trimming or taking off certain limbs in the wrong way can hurt, damage, kill or even cause tree diseases in the future. Like you turn to the professionals to cut and trim your hair, you should turn to us to professionally and correctly trim and prune your trees.
Another reason tree trimming and pruning is important is for the aesthetic feel of your landscape. Trees come in unique shapes and sizes and we're passionate about making sure they look as beautiful as they should. At Grapevine Stump Grinding we know how to keep your trees natural beauty shining through. You deserve a suburban oasis and our team is devoted to giving you just that.
Tree Cutting Service Done Professionally
While we take care of your immediate problems our trained team will look for any potential threats to your lawn. Only our best crew of arborists are qualified to recognize early warning signs of diseases or potential hazards. Each species of trees requires specific needs. Perhaps your trees need to be trimmed regularly to remain healthy while others may need to be left alone to thrive. Either way, we know exactly which services are best for your trees.
Grapevine Stump Grinding is one of the few local companies qualified and knowledgeable enough to tackle both your largest and smallest trees and bushes. We have the proper equipment and the right professionals with extensive knowledge to get any sized job done correctly. Call us to receive your free estimate. Simply tell us the size of the job and the types of trees you need to be trimmed and we'll take care of the rest. If you don't know what type of trees you have, don't worry. When we come to assess your property we'll take note of everything and then offer you the best price because we know that there is no one price fits all when it comes to tree trimming.
Perhaps the one thing we know better than any other company is the importance of keeping your trees, bushes and other plants trimmed. Keeping your trees and other plants properly trimmed helps keep your landscape safe from various plant diseases and even from pests like raccoons and possums. It also helps the rest of your lawn thrive. When plants have adequate sunlight exposure they can grow big and strong but if a large tree is blocking the sunlight the other plants might start dying. One of the most important reasons for keeping your trees trimmed is to keep them away from power lines, roofs, and your cars. Grapevine Stump Grinding is the best and most qualified company to take care of all your tree trimming and pruning needs to help keep your yard healthy and beautiful as the best price.