About Grapevine Stump Grinding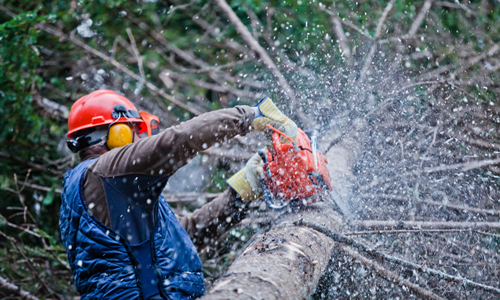 Grapevine, TX is located north of both Fort Worth and Dallas pretty much smack dab in the middle. A smaller suburb of Dallas, Grapevine resides mostly in Tarrant County with small parts located in the Dallas and Denton Counties. While we're smaller than Dallas, we offer a multitude of fun stuff to do and fun places to shop.
We're proud to be in the top 5 places to live in Tarrant County. We represent our namesake by boasting numerous wine tasting event and tours. Every May, Grapevine hosts an annual Main Street Fest which showcases local craft beer and our famous Texas wine. Even though Bonnie and Clyde notoriously robbed Grapevine's Home Town Bank, Grapevine Stump Grinding won't rob you with our prices.

Expert Tree Service Team in Town
Grapevine Sump Grinding is dedicated to being the best stump grinding and removal companies in the Grapevine, TX area. We have a team of highly experienced and licensed arborists who are enthusiastic about providing only the best tree care and stump grinding services in town. Our team has the proper knowledge and precise equipment to take care of all your stump grinding and removal services. No matter the number or size of the stumps you need taken care of, Grapevine Stump Grinding is ready for the job! Call us when you need a stump ground or removed and we'll prove that we're the best company around!
We like to keep our prices competitive so you know you'll always be getting the best and most affordable tree and stump grinding service. Call Grapevine Stump Grinding to receive your free quote and we'll come to assess your property and types of jobs you need to be done to keep your yard looking beautiful. After we're finished, you won't even be able to tell you had an unsightly stump in your yard.
Grapevine Stump Grinding provides only the best professionals and best prices to make stump grinding and stump removal on your property a piece of cake. No matter how big or small the job is our expert team will handle it with ease at a bargain price.
Stump Grinding Professionals Near Me
Stump grinding and stump removal are not an easy feat and you should never have to do it alone. Rather than breaking your back trying to remove a persistent stump call us to take care of it. With our state-of-the-art equipment, we'll save you from days of pain.
Our team of professional arborists works with only the best stump grinding and stump removal equipment to ensure the job is done correctly and thoroughly to give you peace of mind. We'll make sure that the stump becomes only a distant memory so you won't have to worry about any future annoyances. It's just good business to make sure all your customers are completely and totally satisfied. If our customers are always happy with our services they'll come back to us when they need a stump removed or ground in the future or even refer family and friends!
Grapevine Stump Grinding is always here for our Grapevine community and all its stump grinding and tree service needs. Who you gonna call for the fastest, friendliest, safest, and most thorough job? Well, Grapevine Stump Grinding of course! We're available for emergency situations as well as any old regular stump removal service. We've got you covered no matter what service you need.